At Regis St. Mary, our students and families are our priority. We have continued remote distance learning for grades K-12 for the remainder of this school year. All our students are scheduled to graduate and finish their courses on time through the COVID-19 crisis. We are blessed to have the ability to continue our mission to learn, lead and serve.
REGIS ST. MARY
CATHOLIC SCHOOL
Learn
Lead
Serve
Regis St. Mary Video
discover our school & hear our story
A Legacy of Excellence
Regis St. Mary Catholic School is a small, faith-based PreK-12 school that enjoys an excellent reputation throughout the state in academics, service, athletics and extracurricular activities. Fr. Francis Sherbring and the Sisters of St. Mary of Oregon opened the St. Mary Campus in 1929. The Regis Campus was founded in 1963 by a group of determined community members.
As the state's only rural Catholic PreK-12 school, it reflects the values of a committed and caring community. In a recent survey, parents indicated the top three reasons they chose Regis St. Mary were faith-based education, small and caring community and rigorous academic curriculum.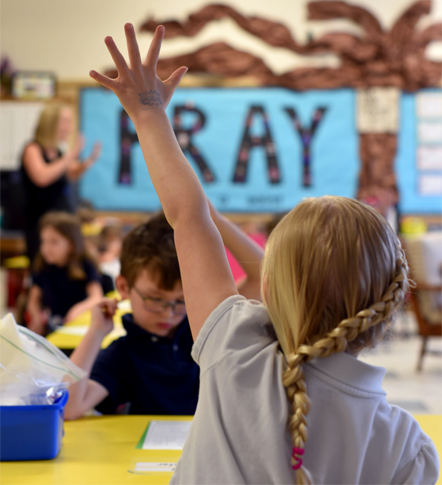 REGIS ST. MARY STATISTICS
of Regis St. Mary graduates have gone on to higher education
of families receive tuition assistance
of Regis Campus students participate in extracurricular activities
All Faiths Are Welcome
Regis St. Mary is a Catholic school, however, students from all faiths are welcome. All students participate in faith-based activities, the Christian Service Program and a four-year Religion curriculum. Our main focus is on practicing Catholic values and nurturing a love of learning, creating leaders both academically and spiritually to serve God and the community.
Regis St. Mary Catholic School develops disciples of Christ who learn, lead and serve.