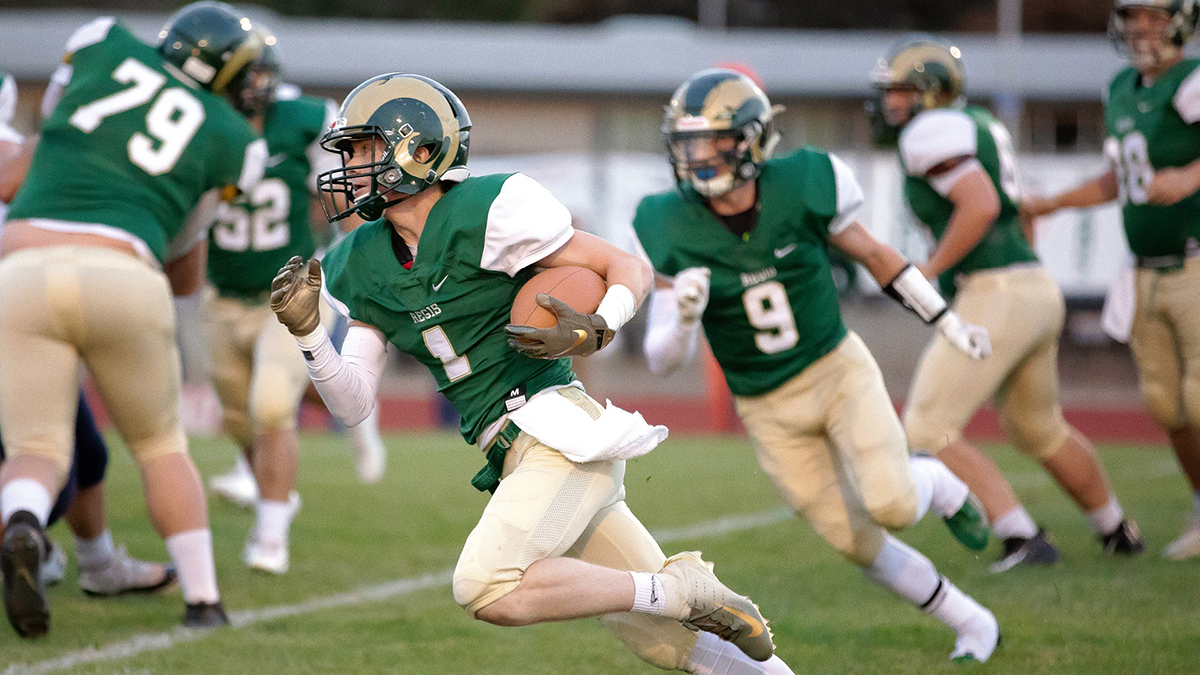 We are the Rams
Regis High School athletic program as a co-curricular activity is an integral part of the total education and growth experience for each athlete. The importance of integrity, sportsmanship and personal excellence in a competitive environment are at the core of our program. Our students learn to commit to work toward long-term goals, make good decisions, and even as the pressure mounts, play with their whole hearts. 
Student-athletes, coaches, and parents are called upon to work together in a true spirit of sportsmanship to assist in creating an environment in which our Christian values can be revealed, tested, and proven relevant both to participants and the entire school community.
RAMS GAME LIVE STREAM
Click here to visit the Official YouTube RAMS Sports Channel to see current and past events.
RAMS GAME SCHEDULES
Click here to find all sporting event schedules.
FOR MORE INFORMATION
Click here to reach out to
Jeff Chandler
Regis Athletic Director
550 West Regis Street
Stayton, OR 97383
(503) 769-2159