Take the Stage
Theatre teaches students how to express themselves effectively. It helps develop their ability to communicate their thoughts and feelings to others, improving relationships. Through the art of dance, acting and music, students learn how to communicate in a variety of ways. In addition to building social and communication skills overall, involvement in theatre courses and performance has been shown to improve students' self-esteem as well as their confidence in their academic abilities.
Regis Campus Performing Arts
The Regis Campus is becoming increasingly known for its excellent performing arts. Theatre electives that are offered for students include, but are not limited to, Intro to Film, Intro to Theatre, Comedy Workshop, Traveling Theatre and Advanced Theatre.
Each year the Theater Department produces a fall play and a spring musical directed by Anna Boedigheimer.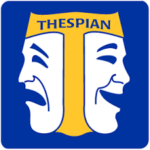 Thespian Society Troupe 6842
The International Thespian Society (ITS) is the Educational Theatre Association's student honorary organization. ITS recognizes the achievements of high school and middle school theatre students. Since 1929, more than two million students have been inducted into the ITS. That number continues to grow, with more than 36,000 students from around the country being inducted each year.