Building Our Future
2020 Regis St. Mary Foundation Capital Campaign
Regis St. Mary Catholic School and the Regis St. Mary Foundation have announced the Building Our Future Capital Campaign, an endeavor necessary to accommodate our community's immediate needs and those of our upcoming generations.
With your help, we know this campaign will be a success!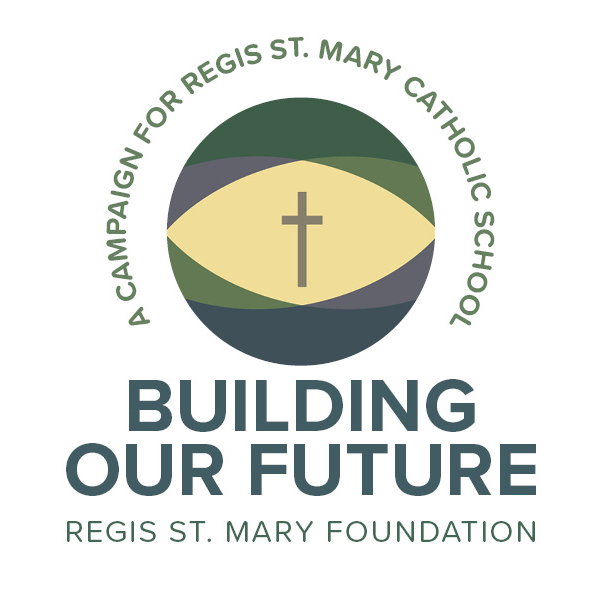 Campaign Goals
Building Our Future aims to build three critical funds:
Tuition Assistance—Tuition assistance makes it possible for families with financial need to attend Regis St. Mary Catholic School. Our goal is simple—no student shall be denied a Catholic education due to cost.
Capital Projects—An initial inventory of the greatest needs fall into three categories – teaching and learning; health and safety; and facilities.
Endowment—The Foundation seeks to provide a stronger sustainable funding source for the school by increasing the endowment size. The school receives 4% of the Foundation's invested principle every year. For every $1,000,000 added to the permanent endowment, the Foundation will be able to distribute an additional $40,000 per year to the school.